Beginning Again: Meditations Between Relationships
A marriage ends. A life begins. In between is my story.
Foreword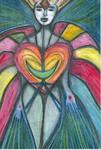 The emotional and personal details of this unraveling are beyond what I can discreetly relate. My former partner . . . you might say my ex, but since we were together under common law, let's just say she left me for X____ . . . is best known, for our purposes, as Z____. I can only attempt to sketch here my own role in this drama, a prelude to the larger journey I was given to undertake. Along the way I fell into a black well in a white desert; but rose out to walk the mountains again.
On the day Z____ and I "officially" split up, the enormity of what this meant in every aspect of my life overwhelmed me. I'd had everything in this all-too-domestic realm finally figured out; I was set for life. I had even plotted the end of my autobiography. It was all about not needing any more to seek perfection in outward terms, but only to fine-tune one's attitude, one's aesthetic enjoyment of life – which meant, in my case, perhaps only the life story itself. There was nothing left to do, really, but write about the life-cycle of a human male coming to an early (mid-forties) dormancy. I should have guessed something was missing in this gray vision.
I knew why and how it happened, of course. I couldn't give Z____ enough; and for that deficiency, there were sufficient reasons. For too long I'd focused on work and the desire for worldly success, and had learned too well to temper whatever emotions I brought to the arrangement. When it came to the business of loving, I was found lacking in passion – though with passion enough for someone else along the way.
My fate in the game of sexual chess seemed to be nearing a bitter conclusion. You could say I was in a state of checkmate, after some questionable plays.
Was this normal behavior, or some chaotic karma of my own blind choosing? I looked back and began to feel the fallen hero of a new kind of memoir, Confessions of a Don Juan Wannabe. Now the tale was made longer . . .
Before this decade-and-a-half flirtation with disaster, came a similarly plotted comi-tragedy starring my first wife, K____. The details were various and ended with her running off to New York with a lesbian lover, and me discovering "true love" with a new age gypsy who I believed might rescue me from that disconsolate abandonment. Of course then K____ returned. Six months of indecisive hell followed, landing me in the arms of a number of other lovers. One of these was Z____ , a girl under twenty whom I thought was the answer to my lifelong quest for . . . the Lasting Relationship.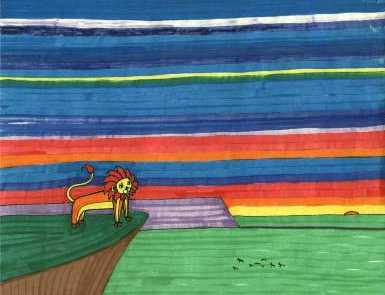 ---

Download BeginningAgain.pdf (right-click to save to your computer)